Is there such a thing as unconditional love
I can name a few movies that make the notion of unconditional love seem very real and appealing. Every now and then I hear someone say that they want to love someone unconditionally, and that they also expect to be loved unconditionally.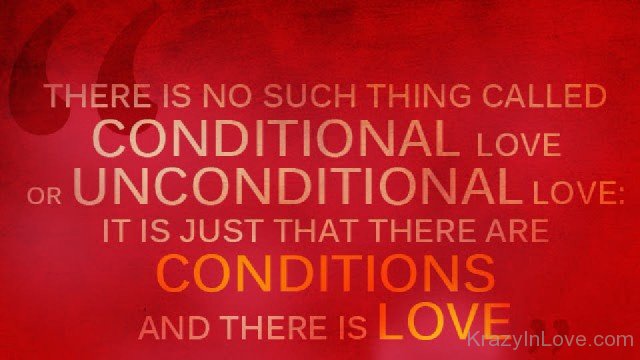 I believe that all love comes with conditions and caveats for a very simple reason: There are reasons why we like or dislike someone or something, whether we can articulate it or not. There are reasons why we fall in love, stay in love, and fall out of love.
Once some or all of the reasons are gone, our love will likely subside or vanish. Or, it might be partially replaced with other strong feelings such as familial affection, friendship, commitment, etc… as it often happens in long marriages.
This is why we hear these stories all the time about women having affairs after being married for a few years. They often justify having those affairs by pointing at the fact that their husband is not the guy they met.
I then met a guy who made me feel like a woman again. He was exciting and adventurous. He wanted to do things and he worshiped me sexually.
When I hear someone say that they want to be loved unconditionally, I find that desire, if taken literally, to be both logically unsound and unrealistic. This might be different between parents and their children, but even in that case, there are major obviously reasons why a parent would love his child.
Also, a parent is more likely to forgive a child and let go of anything that made the parent stop loving his child or love the child less. About practicalh Practical, effective dating tips and relationship advice.